Prof. Dr. med. Markus Löffler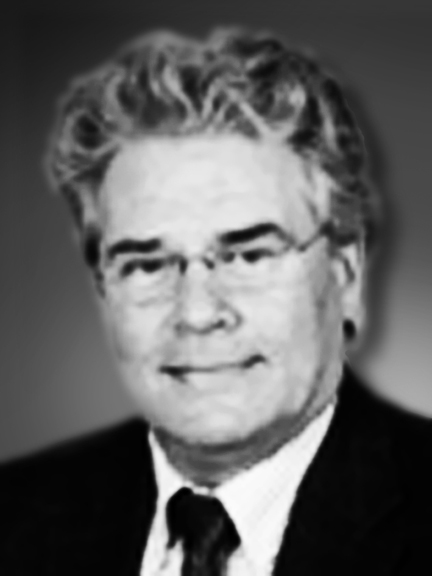 IZBI BOARD MEMBER & SENIOR PROJECT LEADER, FORMER IZBI DIRECTOR
mloeff@uni-leipzig.de
+49 (0) 341 - 97 16100
Room: IMISE - Institut für Medizinische Informatik, Statistik und Epidemiologie
ACADEMIC CAREER
PROFESSIONAL CAREER
since 2023 Senior Project Leader
since 2009

Scientific Director of the LIFE Research Center for Civilization Diseases

​ (LIFE),

University

of Leipzig
since 2001

Scientific Director of the Interdisciplinary Center for Bioinformatics

(IZBI),

University

of Leipzig
since 1999

Scientific Director of the Center of Clinical Trials Leipzig

(ZKS),

University

of Leipzig
since 1994 Full Professor and Director of the Institute of Medical Informatics, Statistics and Epidemiology (IMISE),

University

of Leipzig
1984 – 1994

Research group leader Biometry, University of Köln

1980 – 1984

Res​​earch assistant Biometry, University of Köln
ACADEMIC EDUCATION AND DEGREES
1993 Sabbatical Leave, Dept. Statistics, University Reading, England
1990 Habilitation und Venia Legendi

in Medical Documentation, Statistics and Biomathematics,

University of Köln
1983

Dissertation

Dr. med., University of Köln
1982 Diploma in Physics, University of Köln
1980 Approbation to practise medicine, University of Köln
1976 – 82 Study of Physics at University of Köln
1974 – 80 Study of Medicine at Universtiy of Köln
SCIENTIFIC INTERESTS
RESPONSIBILITIES
Biometrics and data management for a large number of clinical trials, biomarker cohort studies and epidemiological studies within 10 national research networks.
Member of steering committees of these networks (glioma, lymphoma, colorectal cancer, breast cancer, sepsis, heart failure)
Editorial board member of various academic journals
RESEARCH FOCUS
Biometry of interventional clinical trials and cohort studies
Cancer epidemiology
Bioinformatics; high-dimensional data analysis
Computer-based modelling of stem cells and tissue organisation
PUBLICATIONS
9 most important peer-reviewed papers (10 out of 394, Scopus h-index: 87)
Winter A, Stäubert S, Ammon D, …, Löffler M. Smart Medical Information Technology for Healthcare (SMITH). Methods Inf Med. 2018;57(S 01):e92-e105.
Loeffler M, Engel C, Ahnert P, Alfermann D, Arelin K, et al. The LIFE-Adult-Study: objectives and design of a population-based cohort study with 10,000 deeply phenotyped adults in Germany. BMC Public Health. 2015;15:691.
Spada J, Scholz M, Kirsten H, …, Loeffler M, et al. Genome-wide association analysis of actigraphic sleep phenotypes in the LIFE Adult Study. J Sleep Res. 2016;25(6):690-701.
Kharabian Masouleh S, Beyer F, Lampe L, Loeffler M, et al. Gray matter structural networks are associated with cardiovascular risk factors in healthy older adults. J Cereb Blood Flow Metab. 2018;38(2):360-372.
Vojinovic D, Adams HH, Jian X, …, Loeffler M, et al. Genome-wide association study of 23,500 individuals identifies 7 loci associated with brain ventricular volume. Nat Commun. 2018;9(1):3945.
Satizabal CL, Adams HHH, Hibar DP, …, Loeffler M, et al. Genetic architecture of subcortical brain structures in 38,851 individuals. Nat Genet. 2019;51(11):1624-1636.
Yahiaoui-Doktor M, Luck T, Riedel-Heller SG, Loeffler M, Wirkner K, Engel C. Olfactory function is associated with cognitive performance: results from the population-based LIFE-Adult-Study. Alzheimers Res Ther. 2019;11(1):43.
Bloos F, Trips E, Nierhaus A, …, Loeffler M, Reinhart K; for SepNet Critical Care Trials Group. Effect of Sodium Selenite Administration and Procalcitonin-Guided Therapy on Mortality in Patients With Severe Sepsis or Septic Shock: A Randomized Clinical Trial. JAMA Intern Med. 2016;176(9):1266-76.
Chapuy B, Stewart C, Dunford AJ, …, Loeffler M, et al. Molecular subtypes of diffuse large B cell lymphoma are associated with distinct pathogenic mechanisms and outcomes. Nat Med. 2018;24(5):679-690​.
MISCELLANEOUS
HONORS, AWARDS AND POSITIONS
Member of the Program Commission of the System Medicine Consortia (e:MED)

Member of the National Steering Committee of the Medical Informatics Initiative (MI-I)

Board of Directors of the German National Cohort (GNC)

PI of The SMITH Consortium of the Medical Informatics Initiative​

​ (since 2018)
for more information click here: