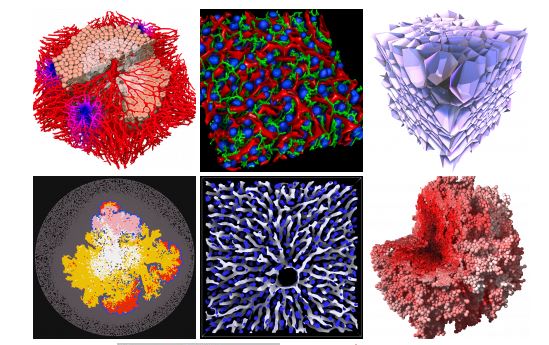 SHORT INTRODUCTION
Research interests
Our research is part of the search for understanding of the integrated physiological function of the human body in terms of structure and function of tissues, cells and proteins. Currently, we are focussing on two main objectives:
Technological advancement (novel algorithms, advanced programming and parallelization techniques etc.) for image processing and analysis, and 3D tissue modelling.
Automatization and standardization of creation of individual-cell-based spatio-temporal multi-scale models for biological tissues directly from experimental image modalities.
Application of these tissue models to elucidate the mechanisms behind liver regeneration after intoxication and partial liver resection in different species to better understand liver failure in human.
Collaborations
follow our group here: https://hoehmelab.izbi.uni-leipzig.de/
PUBLICATIONS
https://hoehmelab.izbi.uni-leipzig.de/index.php/publications.html
2017 (1)
S. Hoehme, A. Friebel, S. Hammad, D. Drasdo, J. G. Hengstler. Creation of Three-Dimensional Liver Tissue Models from Experimental Images for Systems Medicine. Methods Mol Biol. 2017. 1506: 319-362.
2016 (1)
A. Ghallab, G. Celliere, S. G. Henkel, D. Driesch, S. Hoehme, U. Hofmann, S. Zellmer, P. Godoy, A. Sachinidis, M. Blaszkewicz, R. Reif, R. Marchan, L. Kuepfer, D. Haussinger, D. Drasdo, R. Gebhardt, J. G. Hengstler. Model-guided identification of a therapeutic strategy to reduce hyperammonemia in liver diseases. J Hepatol. 2016. 64: 860-71.